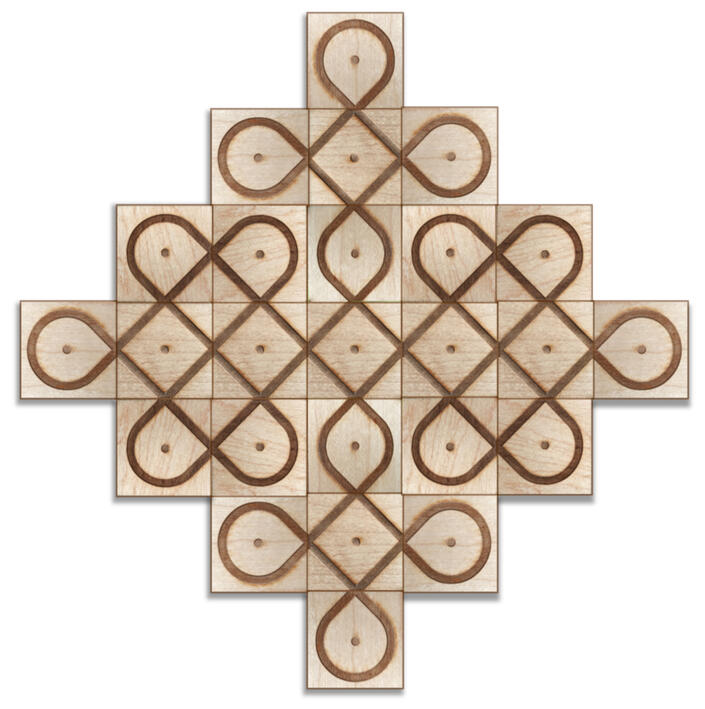 play with geometry & art
---
Geometry and art come together
in these simple, tangible tiles with
one rule, infinite possibility.
Open the brochure: A Tiny Guide to Kolam Tiles
---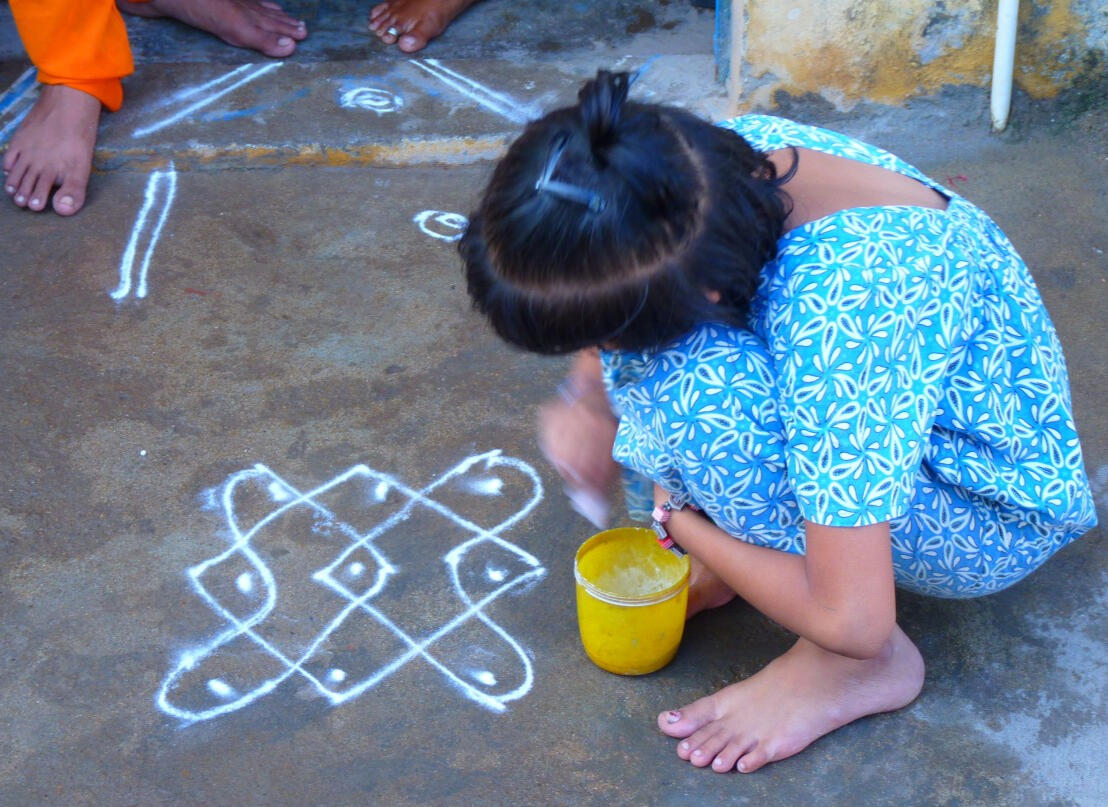 kolam:
a traditional art form from India using rice or chalk dust to draw a complex pattern of curves and lines around a grid of dots.
---
our digital tiles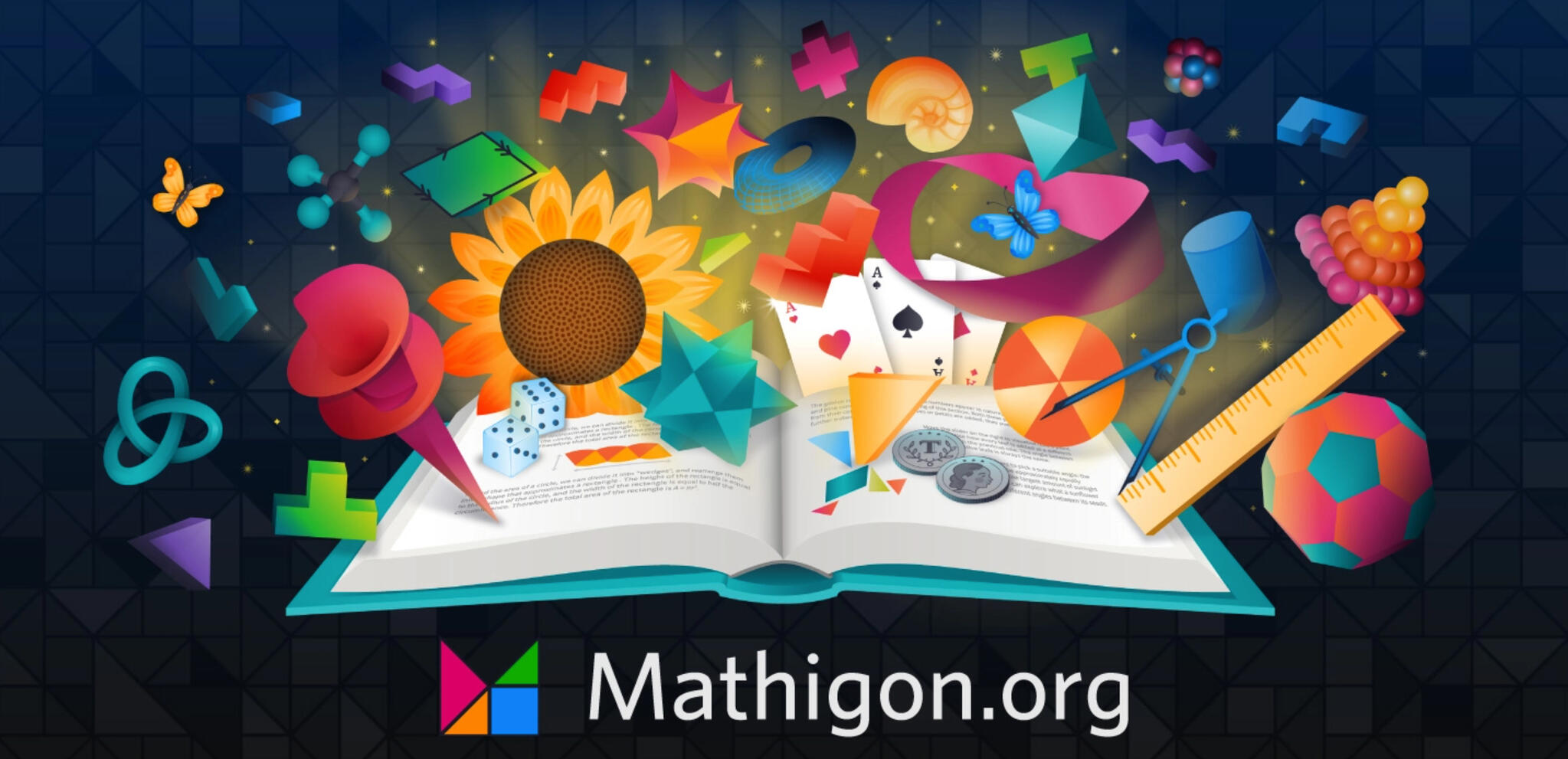 There is nothing like the tactile experience of physical kolam tiles, but we worked with Mathigon to create these beautiful digital tiles
on their wonderful Polypad. Look under Patterns and Art.
---
---
about us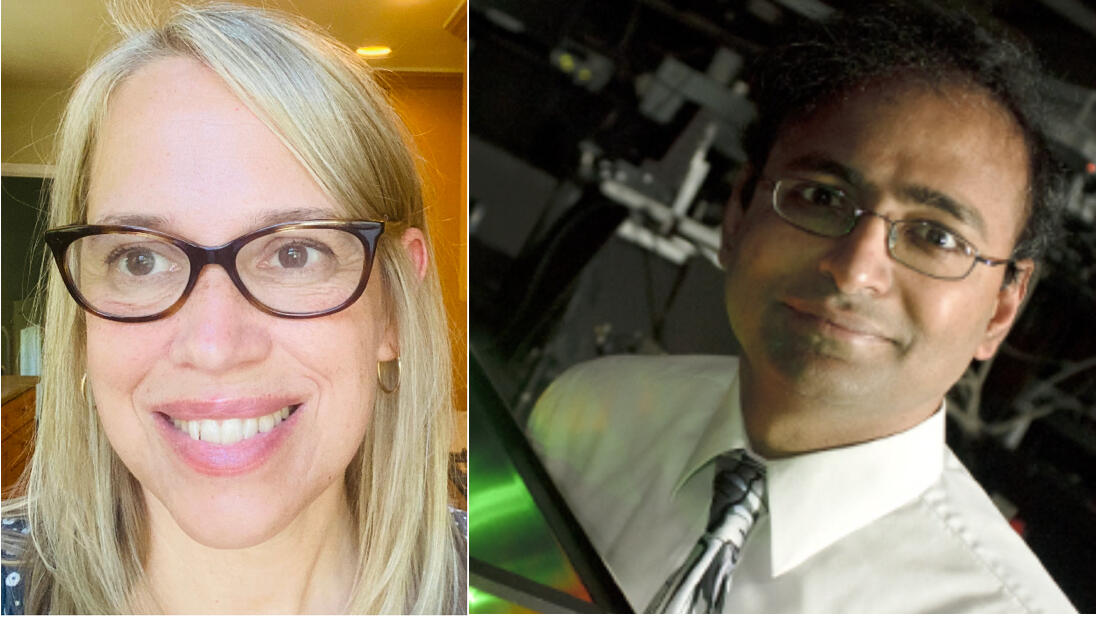 In 2020 we came together out of a shared passion for kolams and have been working together ever since to create these tiles, both digitally on Mathigon's Polypad and physically in collaboration with Christopher Danielson. We are: Venkat Gopalan, materials scientist at Penn State University and symmetry and kolam expert; and Amy Alznauer, mathematics lecturer at Northwestern University and author of The Boy Who Dreamed of Infinity.
---
we're collaborating with

Christopher Danielson's wonderful hub for "ideas and products that get children and caregivers talking about math with creativity and joy." Christopher is producing the initial run of beautiful maplewood kolam tiles.
---
© 2022 kolam tiles